Portland Jobs with Justice is excited to present our 20th Annual Faith-Labor Virtual Breakfast: Workers in the Age of COVID-19 & Climate Catastrophe, on 2.22.22!
You are invited to virtually gather with workers, local faith leaders, and the rest of the JWJ community as we gather to hear powerful stories of solidarity in a time of crisis. Executive Director Jill Pham will share remarks on this moment.
Tuesday, February 22 from 7:30 – 9am
Attendees will receive a Zoom link closer to the event.
Tickets are ten dollars, but no one will be turned away for lack of funds.
Get admission online now by clicking here!
Co-sponsored by Northwest Oregon Labor Council and Ecumenical Ministries of Oregonn
Click here if your organization would like to be added to the roster of endorsing organizations!
Tell Jeff Bezos: Recognize the union! Stop union busting! – Picket and Rally


Today, January 12th is Jeff Bezos' birthday- the billionaire former CEO of Amazon, a trillion-dollar multinational and the second largest employer in the US.
Monday January 17th is Martin Luther King, Jr. Day. Workers at Amazon and Whole Foods recall the focus this brave slain Civil Rights leader had on worker solidarity and justice, that his final days were spent supporting striking sanitation workers in Memphis, who were standing together against the boss for better working conditions and equal pay.
Join the January 15 rally to show solidarity with and support for the Staten Island, NY, and Bessemer, AL Amazon workers fighting to unionize; to shame Bezos and Amazon/Whole Foods bosses; and to let the workers know their community is here to support. Sponsored by Amazon Worker Solidarity Campaign and Workers' World.
Sat, Jan 15 from Noon to 1:30pm
Hollywood Whole Foods (4301 NE Sandy Blvd)
Rally and Picket for Strike-Ready City Workers!


Show City workers that we have their backs! Demand Essential Wages for Essential Workers!
Background: DCTU, the council of unions representing some 1280 workers at the City of Portland, has reached an impasse with the City of Portland over wages that do not keep up with inflation. Workers have now been without a contract for over a year. JwJ, DSA, and DCTU led a joint rally this past Saturday, and thanks to the overwhelming support of community, over 300 of you showed up! Let's come together in support of the workers who provide the critical services that we count on for every aspect of City life!
Tues, Jan 18 from 2-3:30pm
Stanton Yard (PBOT) 2835 N Kerby
Click Here to RSVP!

How you can help, today: Support the DCTU Solidarity Fund!
---
Combatting Workplace Violence and Fighting for COVID Safety


Meet up with healthcare workers organizing for safety and union power at work and across our industry.


Virtually on Tues, Jan 18 from 6-7:30pm.
Register here: tinyurl.com/HealthcareWorkersRising
---
"Teamster Rebellion": A Book Study Group


"Teamster Rebellion" tells the 1934 story of strikes and organizing which transformed a union, a town, and paved the way for the rise of the CIO. A classic tale of rank-and-file strategy which drew in allies from the working class and farmers of Minneapolis, leading to a general strike, "Teamster Rebellion" has a multitude of lessons for today's unionists struggling to build a fighting labor movement. Organized by Portland DSA Labor

Wed. Jan. 19, Feb 2 & 16, 6-8pm
Register here!

Portland Rising invites you to a Night-in At The Movies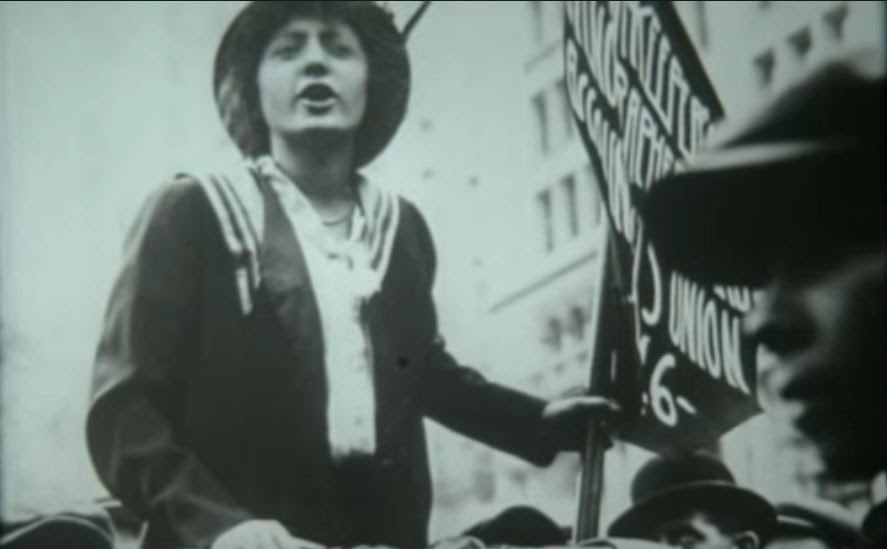 Please join us for an online showing of the movie The Inheritance and discussion to follow. This award-winning film—with terrific music by Pete Seeger, Tom Paxton, Judy Collins, and others—highlights the largely forgotten history of U.S. labor struggles and union organizing, a history that needs to be reclaimed and critically studied if we are to build a labor movement able to overcome our current challenges.
To join us for some serious movie-night fun request a movie night zoom link by emailing: portlandrisingprograms@gmail.com.
Fri, Jan 21 from 7-9 pm
Click Here to RSVP and to share the event page on FB!
---
End the US Blockade of Cuba! – Picket and Car Caravan


Eighteen months ago, Cuban Americans in Miami and Seattle started organizing pickets and car caravans on the last Sunday of every month to protest how the 60-year-old U.S. economic blockade of Cuba is damaging their families in Cuba. Families call for the building of "Bridges of Love" between the U.S and Cuba, and for immediate concrete steps to reduce the blockade such as allowing Cuban Americans to send money to their families, and for US people to freely visit Cuba. Since then, the monthly protests have spread to 20 cities in the U.S, 7 in Canada and many more worldwide. On Sunday January 30th the newly formed Portland End the Blockade Committee will add Portland to the growing list of cities.

Sun, Jan 30, 12 to 2pm – Pioneer Courthouse Square
Picket at Noon, Join our Caravan of cars at 1pm following the picket. Deck out your car with
posters, flags, caravan together around the city center for 30 minutes.
Organized every last Sunday of the month by the Portland End the Blockade of Cuba Committee, telephone: 831-261-2025
---
Stop the Stealth Privatization of Medicare!
Last year, the Trump Administration created a new pilot program called Medicare Direct Contracting (DCE). Millions of people on Medicare would be assigned to this program run by for-profit companies — even if they signed up for traditional, public Medicare. Let's stop this costly stealth privatization of Medicare. For more information about DCEs and the campaign against them CLICK HERE.
Ask your member of Congress to sign-on to Rep. Pramila Jayapal's letter demanding the end of the DCE program by the Biden Administration. Sign this petition from our friends at Public Citizen and Call the Capitol Switchboard at (202) 224-3121 to direct calls to our members of Congress. Thus far, in Oregon, only Rep. Blumenauer has signed on to this anti-DCE letter.
Suggested script:
"I am very concerned about further privatization of our Medicare program, and especially about a Trump administration program now being implemented called Direct Contracting. Please join with Rep. Jayapal on a letter fighting this program. This secretive pilot program is an attempt to privatize traditional Medicare. It will increase taxpayer costs, increase profits for Wall Street investors, and cause harm to patients."

---
Medicare for All Reading Group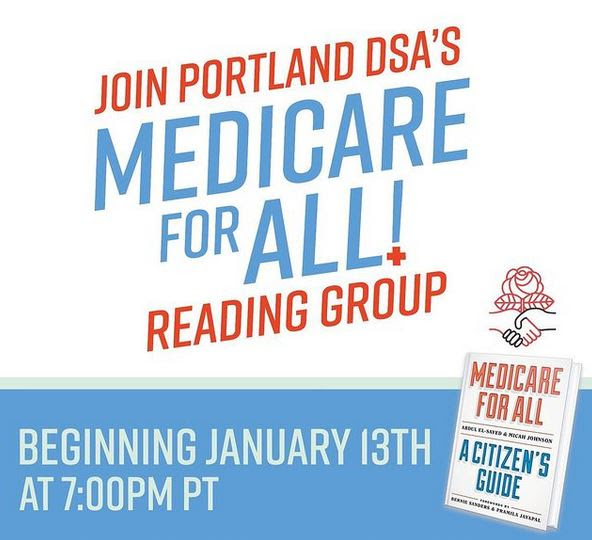 OPEN TO ALL – starting Thurs., 1/13 – Registration info below. We will discuss Abdul El-Sayed and Micah Johnson's book, "Medicare for All: A Citizen's Guide."
The reading group is open to anyone who wants to learn more about Medicare for All.

Thursday, January 13: Forward and Introduction, pages ix-9.
Thursday, January 27: Part One: Healthcare in America, pages 11-95.
Thursday, February 10: Part Two: Policy, pages 97-213.
Thursday, February 24: Part Three: Politics, pages 215-297.

Sign up for the reading group at this link: bit.ly/3e83dtV
---
Urge Congress: Take Action to End the Pandemic Now!


The spread of the Omicron variant is demonstrating once again that no one is safe until everyone is safe.
The COVID pandemic will not end anywhere until vaccines, test kits and treatments are readily available everywhere throughout the world. Without increasing vaccine production, we will always be playing catch up to the latest variant.
The "End the Pandemic Now" Resolution (H. Con. Res. 60) lays out a clear road map for increasing global production of the supplies needed to save millions of lives and bring the pandemic to a close. The End the Pandemic Now Resolution unlocks IP barriers through the #TRIPSWaiver, shares vaccine formulas and know-how with qualified producers worldwide, and provides financial support for regional manufacturing.
Together, we can save lives and end this pandemic. Please contact your Member of Congress now.
---
The Ministry for the Future Reading Group
Join the six-session reading group convened by JwJ Committee, Portland Rising, in February 2021, to discuss the recently published novel The Ministry for the Future by Kim Stanley Robinson!

This is a big, powerful, and exciting novel that directly confronts the climate crisis and the ways in which people, movements, countries, and international institutions might well respond to it. It is ultimately a hopeful book in that humanity survives, but it doesn't downplay the difficult decisions and complex processes involved in achieving that outcome. It is, in large part, a novel about our lives. And we believe that a collective discussion of the issues and challenges it raises will help us all become more effective fighters for a better world.
For more information on the reading group, check out the JwJ webpage here!  
Share the Facebook event page, here!
If you are interested in joining the group or just learning more about our plans, please send your name and email address, with "Reading Group" in the subject line or body of the message, to portlandrisingprograms@gmail.com.
---
Take Action to Divest Oregon from Fossil Fuels!

Did you know that the Oregon Treasury invests $130 billion—$97 billion on behalf of PERS—some of it in climate-destroying fossil fuel companies? That is why Portland Jobs with Justice has joined the Divest Oregon Coalition's call for the Oregon Treasury to disclose current fossil fuel holdings and divest from the fossil fuel sector.
Send a quick email to your Rep in support of 2022 Oregon Bill for Treasury Transparency! This bill will require the Treasury to annually publicize all of its portfolio holdings and to form a workgroup to understand the fossil-fuel impacted holdings of the Treasury. Investment transparency is an excellent first step in protecting pensions from the rapid decline of the fossil fuel industry.
Now, tell the Oregon Investment Council (OIC) why you support the Treasury Transparency Bill – and why they should too! Here is a toolkit, including where to send it. Send your statement by January 19th!
Steering Committee
Are you a worker who is organizing and identifies as Black, Indigenous, Latinx, or a person of color; a woman; immigrant; or LGBTQ seeking support for your struggle? Are you organizing campaigns of intersectional social justice, and looking for community support?
Portland Jobs with Justice Steering Committee meets on the first Monday of each month. This meeting is open to the public and our membership. At this meeting we discuss and vote on supporting, endorsing, and organizing events that fit into the mission of Jobs with Justice.
Request support here and share with us at our monthly Steering Committee, next upcoming on Monday, February 7th from 5:30-7pm. Click Here to send an email to Sarah for information on how to join! All requests must be submitted by Noon on Friday, February 4th.
---
Portland Rising
Portland Rising is a committee that hosts discussions, panels, film screenings and other educational events about the importance of unions, and to draw connections between seemingly different campaigns based on the idea that all of our struggles are intersectional and interrelated. Interested in working with us on our current programs and helping to develop new ones?

To get involved or join the mailing list, please email portlandrisingprograms@gmail.com.

---
Health Care Committee
The JwJ Health Care Committee works to promote healthcare as a human right at the local, state, and national level, to defend union health plans, and to fight for fair, equitable and comprehensive health care that covers everyone and is paid for with public funds.
Click Here
to send an email to the Health Care Committee chairperson to get on the committee's email list and for information on how to join the next virtual meeting held
Tuesday, January 18th
at
5:30pm
!
---
Faith Labor Committee
Our Faith Labor Committee's next meeting is Wednesday, January 26th at Noon.
Click Here to send an email to get on the Faith Labor Committee's email list and for information on how to join the meeting.
The Faith Labor Committee is made up of labor and faith activists and leaders who come together to build sustained relationships between the labor community, and individuals and congregations in the faith community. Based on these relationships, the committee works to develop and implement outreach strategies to facilitate the faith community showing up in support of the struggles of working people in our city.
---
Global Justice Committee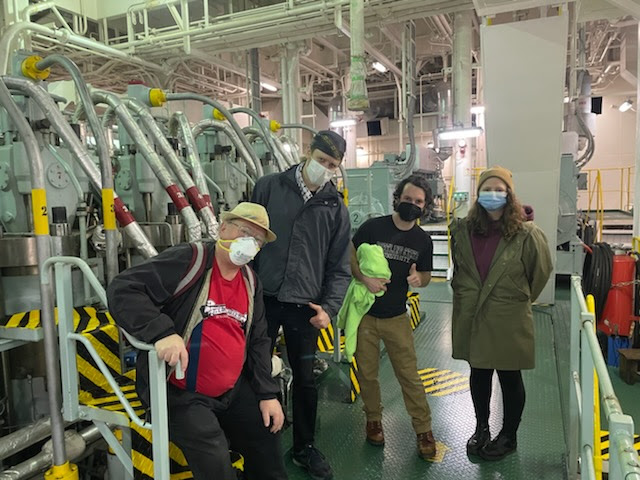 Portland Jobs with Justice has long history of international solidarity work. Currently, committee members are actively supporting efforts to uplift the welfare and working conditions of global seafarers, and mobilizing in support of the "TRIPS" Waiver to unblock global access to vaccines. We are recruiting new members and leadership. If you want to get involved in this impactful work, email sarah@jwjpdx.org!
---
Climate Jobs Committee
The Climate Jobs Committee works at the intersections of the labor and climate justice movements. Climate Jobs has been integral to passing the Portland Clean Energy Fund, upholding high-road Labor standards in Climate and Health Policy, as well as working in coalition to create stronger safety standards to protect workers from extreme weather.
Click Here to send an email to the Climate Jobs chairperson to join the email list and for information to join our meeting Wednesday, January 19th at 5:30pm! (Art by Molly Crabapple)