Announcing: JWJ's 2023 Summer Solidarity Celebration!

Join us for a Hot Union Summer!
Live local music!


Thursday, June 15 at 6:30pm
Ecotrust Rooftop (721 NW 9th Ave Suite 200)
*Masks are required when not actively eating or drinking. Thanks for keeping our communities safe!

TICKETS HERE!
Questions? Contact Jill at jill@jwjpdx.org


---
ICYMI, Coalition of Independent Unions (CIU) has Launched!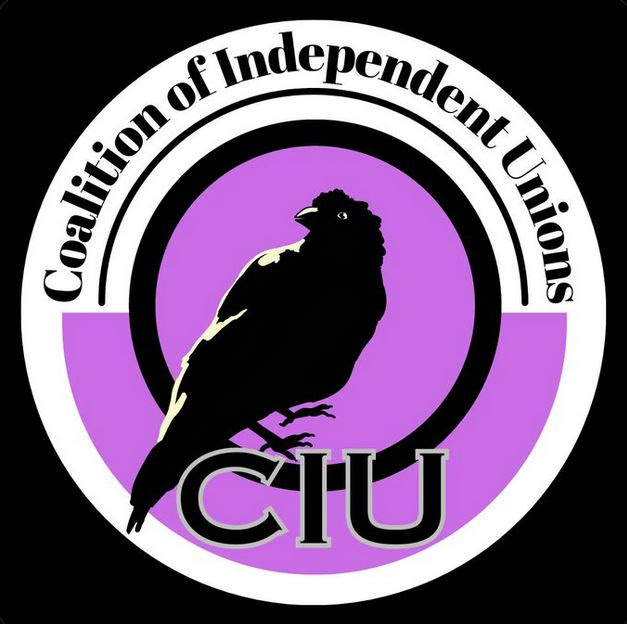 On May Day, several independent unions joined together to announce the Coalition of Independent Unions (CIU.) The Coalition aims to coordinate actions, strategy, resources & mutual aid. Currently, the Coalition is comprised of Restaurant Workers of Portland, Doughnut Workers United, Market of Choice Labor Union and Burgerville Workers Union! Additionally, several independent union campaigns not yet public were a part of the founding of the new coalition. Follow the Coalition on T
witter
. Reach out to
coalitionofindependentunions@gmail.com
for questions!
---
Defend Workers and Labor Activists in the Philippines: Sign on Letter!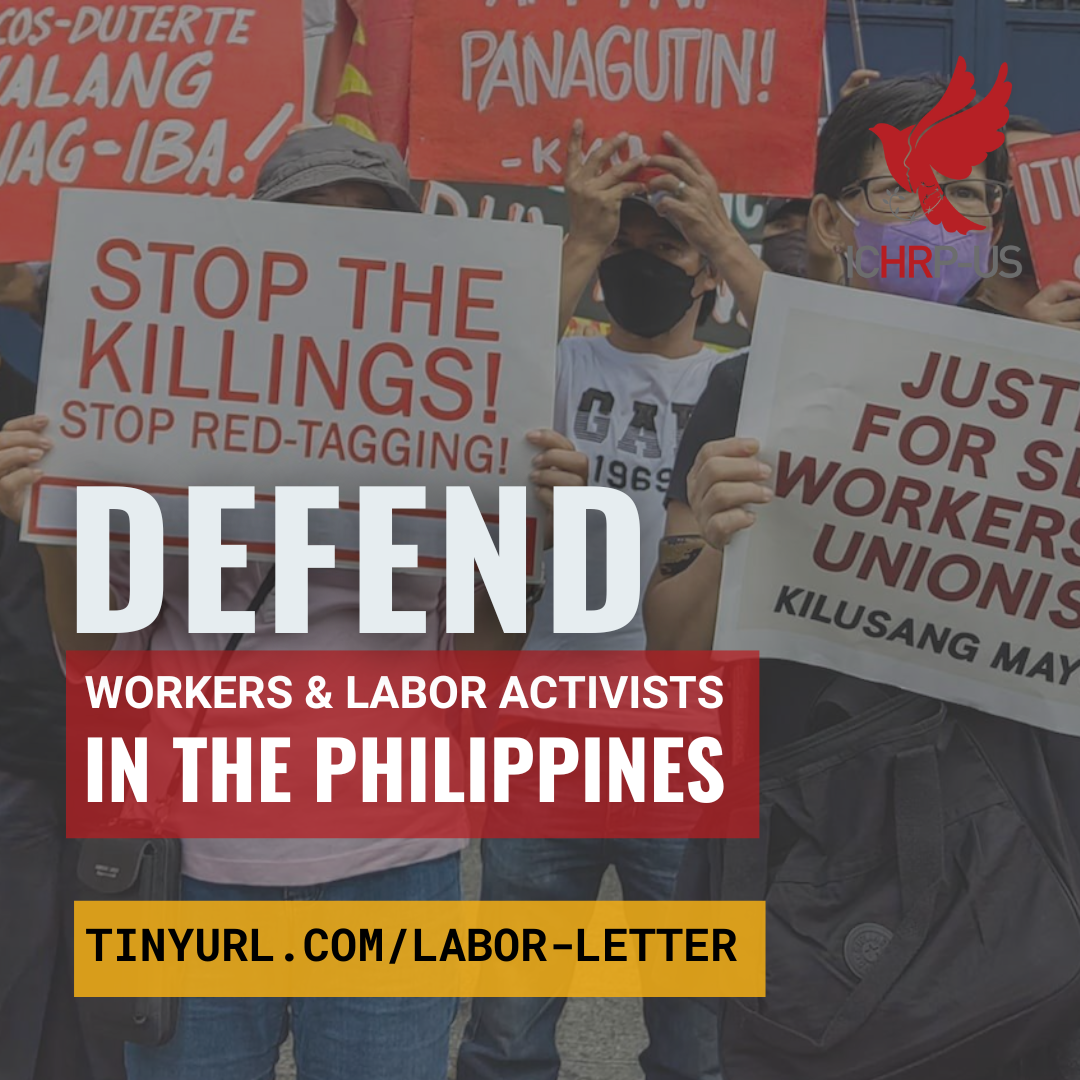 Join JWJ in
signing onto this letter
, as workers, labor unions, and solidarity orgs to express our outrage over Philippine President Marcos Jr. visiting with President Biden in Washington DC on International Workers Day despite the persistent and worsening attacks on human rights in the Philippines.
While workers in the Philippines suffer hardships of extreme inflation, poverty wages, and a lack of good jobs, they further suffer at the hands of their government which contributes to deepened attacks on unions and organizing. We recognize the need to lift up the demands of workers across borders, and extend solidarity to millions of workers in the Philippines fighting for higher wages, job security, and the ability to organize.

---
Visit Cuba, learn from Cuba, solidarity with Cuba. Union Organizing – the example of Cuba: IFCO / Pastors for Peace Webinar Event
On May 15th at 6:30pm, join the virtual Zoom event for IFCO/Pastors for Peace Annual Caravan to Cuba in late July. This meeting will give more information about this unique and inspiring opportunity to visit Cuba and to raise money for the medical aid transported through the Caravan. Labor speakers will speak on what they have learned from Cuba's powerful trade unions on how to organize in the US. Speakers include Chris Hollis, a member of Black Workers for Justice and field organizer for the UE. Also speaking: Destiny Blackwell, an Amazon worker from North Carolina and member of a national delegation of union activists currently in Havana. She will report back on their experiences, the May Day demonstrations, and what support Cuban workers require from us in the US.

Register here: https://tinyurl.com/upxmsene
Monday, May 15th at 6:30pm
---
May 17 Care Workers Rally in Salem!
Homecare and personal support workers, members of SEIU Local 503, are essential workers who support the most vulnerable people in Oregon who rely on their care every day. Join the solidarity rally in Salem to show support for their bargaining priorities which include a living wage: Drive to $25! Let's support the pay and respect care workers deserve!


Wednesday, May 17th at 11am
Oregon State Capitol (900 Court St NE, Salem, OR)
Share the Facebook event page here!
---
Rumble on the River Community Forum #7


A coalition of nearly 30 neighborhood, river and climate advocacy organizations sponsor this series of free forums to increase public awareness of the safety, health and seismic risks associated with the Critical Energy Infrastructure (CEI) Hub and Zenith Energy.
Tuesday, May 23
6pm: Doors Open & Organizational Tables / 6:30: Panel
First Unitarian Portland (1211 SW Main St.) in the Buchan Room
RSVP at the Facebook event page here!
SPEAKERS:
– Jay Wilson: Past Chair, Oregon Seismic Safety Policy
Advisory Commission; Former Resilience Fellow, National Institute for Standards and Technology.
– Sterling Stokes: Campaign Manager with Portland Harbor Community Coalition.
– Dan Serres: Conservation Director with Columbia Riverkeeper
– Ben Stevenson: Organizer with Sunrise Movement PDX and student at Cleveland High School.
– Moderator: Margaret Butler: Grassroots Climate Organizer/Former ED of Portland Jobs with Justice.
---
TriMet Plans to Raise Fares by 12% – Testify!
In case you haven't heard, TriMet is planning to raise fares by 12%! On May 24th, the TriMet Board will be voting on their proposed fare increase. At 9am, show up and testify, tell the Directors to vote NO on this proposal! A fare increase will actively decrease ridership and disproportionately impact transit-dependent and low-income communities, seniors, and communities of color. Urge TriMet to center transit justice, accessibility and equity!

Where- Portland Building, 1120 SW 5th Ave., Room 206
When- May 24th @ 9am, meeting starts at 9:30
Sign up for testimony writing sessions! Join OPAL campaign organizer Ellie Gluhosky for support with your testimony!
---
State Workers Rally at the State Capitol
Join members of SEIU Local 503 at the State Capitol to rally on June 8th to fight for real wage increases, workplace safety, manageable workloads, and to end the state workforce crisis!

Who are State Workers? Over 22,000 workers, joined together in union to make Oregon a better place to live and work. DHS workers provide direct services to over one million Oregonians each year, ODOT workers put in long hours to ensure safe roads and infrastructure. Parks workers who keep our state parks beautiful and accessible, and much more.
Rally! Thursday, June 8
from
12 – 2pm
Oregon State Capitol (900 Court St NE, Salem, OR)
---
[ACTION ALERT] Tell OHSU: Cover the Cost of Pay Increases to Avoid Layoffs!
What is a raise if you also lose your job? A few weeks ago OHSU announced a well overdue pay increase for research workers without proper discussion about how this will be funded. Now, OHSU Leadership is knowingly laying off Research Workers in the name of implementing a wage increase using grant funding without grant coordination or consultation with the OHSU employees most likely to be impacted.


---
[ACTION ALERT] Pay Powell's Workers a Living Wage!

Powell's workers, members of ILWU Local 5, are currently negotiating their 8th contract with the company and still waiting for the Company to deliver a reasonable wage proposal and affordable health care.

Help Powell's workers secure a fair contract:
2. Visit
www.ilwulocal5.com/support
, where you can donate directly to our Strike Fund or buy/sell books through the Powell's Partner Link to have a percentage go to the fund.
3. Email
community@ilwulocal5.com
and they'll pass your message along to Powell's leadership! Let them know you support a fair contract for Powell's workers, with a living wage and access to affordable healthcare.
Share Your Story About Essential State Services!


SEIU Local 503 is asking for your support during our contract negotiations with the State of Oregon. Our members' fight for higher pay is directly tied to the state employee crisis of high vacancy rates and excessive turnover. This crisis impacts all Oregonians: from the roads we drive on to child welfare programs, from unemployment programs to registering at the DMV – all State services are affected when our members can't afford to work for state agencies.
What effect have you or your organization experienced from diminished staffing levels at state agencies? Please share your story via email to braym@seiu503.org.  
---
The I-5 Bridge. Right Size. Right Now.


Protect our climate, connect our communities, and create good union jobs for generations to come with bold investments in public transit and bike/walk solutions in Portland and Vancouver. We need the I-5 Bridge replacement: Right Size, Right Now. The current proposal spends way beyond our means by robbing the general fund, ignores climate goals, and has big corporate contractor giveaways too. Right Size, Right Now is speaking up for a S.A.F.E.R. Bridge replacement which will prioritize Oregon's working families and support quick and easy transit and active transportation.
Check out the S.A.F.E.R Bridge for Stronger Communities platform here.
Connect with the campaign here.

---
Ballots are Out! Help Win for Working People: YES on Measure 26-238 in May!
Eviction Representation for All (ERA) is a people-centered campaign. Our campaign is powered by 60+ faith, labor, legal, community-based organizations and elected officials who want to fight our housing crisis by making sure no tenant is in eviction court without representation. We want a future where renters living here can thrive. We know that housing stability directly impacts educational outcomes for students, food security, and other issues. We want to reduce evictions in our communities and we want to fund our public programs with taxes on the wealthy.
In the words of ERA Chief Petitioner and Portland Jobs with Justice Executive Director, Jill Pham: "Portland's wealthiest residents – like Ted Wheeler – can afford to contribute to the public good and help solve a major problem: that many tenants lack the resources for adequate legal representation in eviction proceedings. Dozens of bedrock organizations in this community are standing together to ensure that tenants have a fair shot to stay housed."
Steering Committee
Are you organizing actions around workers rights and social justice, and seeking broader labor-community support? Join JWJ's Monthly Steering Committee Meeting to request support for your struggle! We meet over Zoom the first Monday of the month from 5:30-7pm!

Request support here and share with us at our next meeting on Monday, June 5th! Click Here to send an email to Sarah for information on how to join!
---
Portland Rising


Portland Rising is a committee that hosts discussions, panels, film screenings and other educational events about the importance of unions, and to draw connections between seemingly different campaigns based on the idea that all of our struggles are related.
Portland Rising is excited to announce the return of our online Friday night movie showings. As before, we plan to show a movie every other month (with a holiday exception), on the last Friday of the month, with a 7 pm start. What follows is a list of our scheduled films and their show dates:
The Killing Floor—May 26, 2023
UberLand—July 28, 2023
Sorry to Bother You—September 29, 2023
Visit our Labor Movies Library for information about these and other fine films.
Looking forward to seeing you at one of our upcoming Night-in At The Movies gatherings.
To stay apprised of these events to request the information for the next showing, send a line to portlandrisingprograms@gmail.com.

---
Health Care Committee
The JwJ
Health Care Committee
works to promote healthcare as a human right at the local, state, and national level, to defend union health plans, and to fight for fair, equitable and comprehensive health care that covers everyone and is paid for with public funds. The Committee continues to advocate for a statewide single payer system, fight the privatization of Medicare, and in support of trade policy to make COVID
tests
and treatments to be free, accessible, and globally available.
Click Here
to send an email to the Health Care Committee chairperson to get on the committee's email list and for information on how to join the next virtual meeting!
---
Faith Labor Committee


The Faith Labor Committee is made up of labor and faith activists and leaders who come together to build sustained relationships between the labor community, and individuals and congregations in the faith community. Based on these relationships, the committee works to develop and implement outreach strategies to facilitate the faith community showing up in support of the struggles of working people in our city.

On Tuesday, February 21st, JWJ held our 21st Annual Faith Labor Breakfast! In case you weren't able to join us, or you simply wish to re-live the highlights, catch up here! JWJ shares our heartfelt thanks for the many ways you help make events like these possible, as well as our daily work! Read more here: Organize, Unite, Win: JWJ's 2023 Faith Labor Breakfast Served Up Solidarity!
Walk with us as we continue the work of advocating for justice and fairness in the workplace! If you are a worker in struggle, we'd love to invite you for solidarity! Send a message to Hannah at hsloanebarton@oregonafscme.org or Dan at dbrown@fullerton.edu to plug into our list and upcoming meetings!
---
Global Justice Committee


Portland Jobs with Justice has long history of international solidarity work and trade justice. For the last two years, we've organized with Trade Justice Education Fund (TJEF) for workers' rights to be centered in trade deals.
Listen to Yimei Shao, Trade Justice Education Fund organizer and JWJ Global Justice Chair discuss the Indo-Pacific Economic Framework (IPEF), the latest free trade pact challenging the US and Asian-Pacific labor movements here on Labor Radio!

This massive new pact is poised to set rules governing approximately 40% of the global economy.  The vision being pushed by corporate lobbyists is for a more-of-the-same trade deal that helps companies offshore jobs, exploit workers and evade environmental rules. Labor, environmental, human rights and other civil society groups are advocating for a new model of trade that puts the interests of working people and the planet ahead of big corporations.
Follow us on Instagram here!
---
Climate Jobs Committee
The Climate Jobs Committee works at the intersections of the labor and climate justice movements. Climate Jobs has continued to advocate for and champion the Portland Clean Energy Fund and to connect union members to its benefits. Climate Jobs continues to advocate for legislation to protect workers and is dedicated to meaningful climate action, including mobilizing with allied organizations to demand the City uphold it's commitment to phase out fossil fuel use and expansion. Laurie King spoke at the first of several community forums about the threat of Zenith's oil trains operating in an earthquake liquefaction zone. Climate Jobs has supported the Stop Zenith Coalition's subsequent forums and actions, including City hall testimony and actions to protest the City of Portland's renewal of a Land Use Compatibiity Statement (LUCS.) Climate Jobs and community members have called for the Bureau of Development Services to rescind the Zenith LUCS permit, and for DEQ to deny the air quality permit, as the permit was granted without any public process and after years of engagement from concerned community members.
Click Here
to send an email to the Climate Jobs chairperson to join the email list and for information to join the next meeting
!