Facing the loss of their own coworker, essential workers at Whole Foods have taken inspiring actions for hazard pay, for greater health and safety enforcement, and a voice in their workplace — including their right to express their voice through Black Lives Matter pins and masks.
Our Community, Our Cause. We cordially invite you to JwJ's 2020 Virtual Annual Dinner! Join us to celebrate all of the important work we do together building worker power, creating community, and establishing foundations for a more just and equitable world!
The program will be hosted on Zoom and will feature a keynote address by Bobbin Singh,
founding Executive Director of Oregon Justice Resource Center.


Bobbin was born and raised in Atlanta, GA., and deeply inspired by the great figures of the civil rights movement in the South. Bobbin moved to Portland in 2003, and he started Oregon Justice Resource Center after graduating from law school in 2011. He believes that mass incarceration, including over incarceration, mass conviction, and wrongful convictions, is in fact the greatest civil rights crisis of our time and we must all take ownership of it.
JwJ's Virtual Annual Dinner Thursday September 24, 2020
at
6pm.
Facebook Live Stream
Here.

Share the event page on Facebook
Here!
---
NW Call to #FreeThemAll
American Friends Service Committee (AFSC) Virtual Rally
Friday, September 11th 4:00pm

Streamed live on Facebook!
Share the event page on Facebook, here!
Featuring speakers & artists from organizations around the NW including La Resistencia, Gorge ICE Resistance, AFSC Oregon, and more
Everyone deserves dignity and justice. But in the United States, 2.3 million people are locked away in prison, jail, and detention centers, where they are subject to civil and human rights violations and a lack of access to adequate health care. With the pandemic, the danger of imprisonment have multiplied exponentially, making every sentence a potential death sentence. Join us in demanding the release of those in cages.
---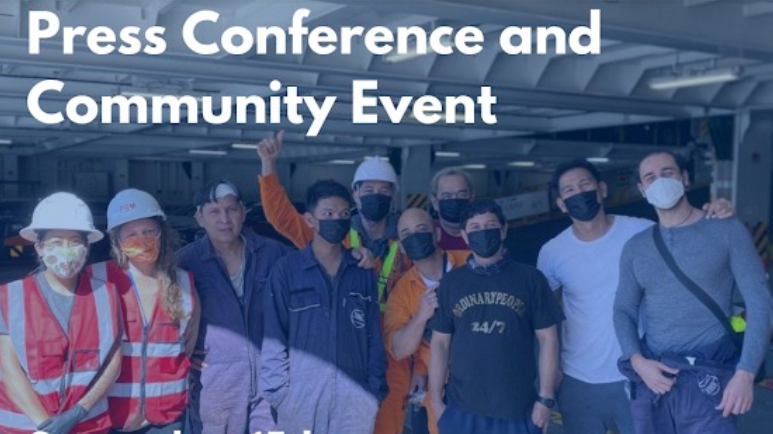 Solidarity with Seafarers Seeking Repatriation during COVID!


On Tuesday, September 15th, members and friends of the Pacific Coast Coalition for Seafarers will hold a press conference and community event to call for a pathway for seafarers to return home under Covid.
Under COVID-19, an international ban has been placed on crew changes for ships. While over 300,000 seafarers remain at stranded sea beyond their originally stipulated contracts, many of those seafarers remain along the Pacific Coast in the Portland and Vancouver area.
Members and Friends of the Pacific Coast Coalition for Seafarers, including representatives from ILWU Local 4, the International Transport Workers Federation, the Portland Seafarers Mission and the Port of Vancouver will speak at the event.
Tuesday, September 15
from
5:30-6:30pm
Click Here
to register for the event!
Click Here
to share the event page on Facebook!
---
Building an Escalating Campaign: a Labor Notes training!


Whether you're a workplace troublemaker or a neighborhood leader, we win our demands with smart campaigns. Join us for this essential training from the guidebook "Secrets of a Successful Organizer" on what makes a successful organizing campaign, including choosing the right issue, the right target, and the right tactics. Prepare to make a GAME PLAN for your next fight! Training held by DSA. Non-members are welcome. Invite your coworkers!
Thursday, September 17
from
7-9pm

Register here
for the training!
---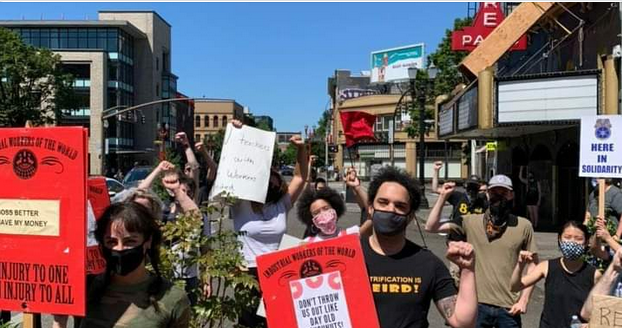 Doughnut Workers United Community Picket!

In June 2020, Voodoo Doughnut recieved 1-2M dollars from it's PPP loan. Doughnut Workers United believes that the blatant disregard for the well being of Voodoo Doughnut's hourly staff, and choosing instead to use their PPP loan for bonuses and company expansion is abhorrent. Join the workers for an informational community picket! Union workers have been waiting six months to be rehired! Click Here to sign the petition to rehire union staff!
Click Here for the event page on Facebook!
Friday, September 18 from 12-2pm
Voodoo Doughnut (22 SW 3rd)
---
Ballot Measures
---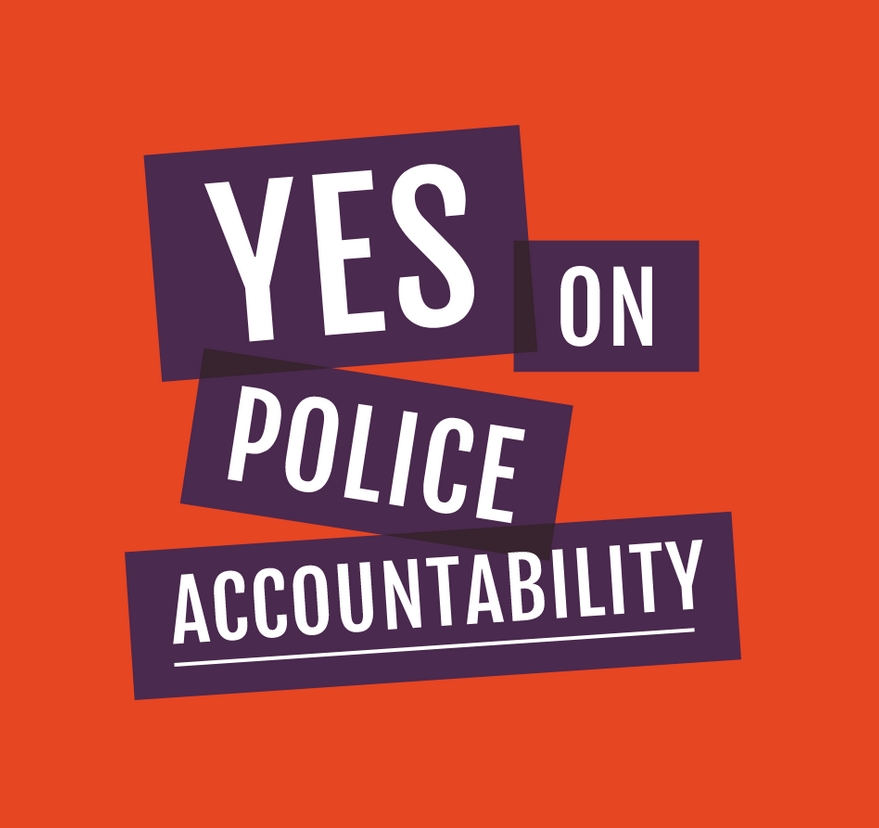 Yes for Real Police Accountability, Measure 26-217

As a pro-worker, pro-union coalition, we believe our role is to advance social justice for all Oregonians. We are emphatically pro-accountability for police, who, as public servants, have a responsibility to be accountable to the citizens they serve. This November, Portland has a chance to establish a truly independent, empowered, civilian police review board that will provide real accountability and can directly impact policy. Portland's current system of police oversight bodies has failed to center the community, but with the oversight Board created by Real Police Accountability, we can actually hold police to the higher standard to which we know they must answer. With the extraordinary powers police are given to detain, arrest, and use deadly force, officers also carry grave responsibility to ensure their actions are free from racism and discrimination in any form.
To learn more about this ballot measure for Real Police Accountability, Click Here.
Labor endorsements include:
Oregon Federation of Nurses & Health Professionals
---
Universal Preschool Now & Preschool for All = Measure 26-214. Vote YES!
Recently, the Universal Preschool campaign voted to merge with Preschool for All, a parallel campaign led by Multnomah County Commissioner Jessica Vega Pederson.
Through collaborative discussions with Preschool for All, we were able to agree on a measure with all the core features we wanted — universality, fair wages, and funding through a tax on the highest incomes. It's time to tell every single Multnomah County resident you know that universal preschool is on the ballot as Measure 26-214 and we need all hands on deck! You've helped us on the path to so many victories so far!  Can we count on you to help us to get out the vote?


Sign up to organize and fight for Preschool for All in November!
upnow2020.org/getinvolved

---
Portlanders for Parks – YES on Measure 26-213!

This November, we have the opportunity to take a critical first step towards fulfilling our shared vision for more stable parks and recreation services that can better serve all Portlanders. This measure—a five-year local option levy—is essential to protect our parks and natural areas, re-open community centers and pools, protect essential programs for families with lower incomes, and provide the recreation services we all count on. PP&R has the City of Portland's largest—and one of the most diverse—workforces, and the bureau is the city's largest summer employer of youth. But as a result of the COVID-related closures, 1,700 recreation program employees were either laid off or not hired for the summer. This levy will prevent further job cuts for the frontline parks workers who care for our parks and provide recreation services.
Learn more at the campaign page here!
---
More Actions to Take:
Have you been impacted by COVID-19 related job loss or work hour reduction? Are you experiencing difficulty paying utilities? Take this survey and share YOUR story!
Private utility companies shouldn't be making a profit while working class families endure hardship, especially during a pandemic. Take social media action by comparing your PGE & Pacific Power bills from this year to last year. Tag #PostYourBills!
All workers should have safe and healthy places to work. Right now, we are facing an unprecedented public health crisis, and working people are being hit the hardest by its impacts. Tell Oregon OSHA: We Need Safe Workplaces Now!
---
JwJ Committee Meetings:
---
Steering Committee
The Portland Jobs with Justice Steering Committee meets on the first Monday of each month.
This meeting is open to the public and our membership. At this meeting we discuss and vote on supporting, endorsing, and organizing events that fit into the mission of Jobs with Justice. It is also a great way to make announcements to our membership and meet those involved with the important work of labor-community organizing.
Our next Steering Committee meeting is Monday, October 5 from 5:30-7pm by teleconference. Click Here to send an email to the committee liaison for information on how to join by teleconference.
If your organization would like to make an announcement or would like JwJ to vote to endorse or otherwise support an event or campaign at our Steering Committee meeting, all requests must be submitted by 12:30pm on Friday, October 2. Priority is given to requests by organizations that are members of the Portland Jobs with Justice coalition.
Click Here to fill out the Steering Committee agenda item request form. Creative digital, call-in, text, and sign-on campaigns are welcome!
---
Portland Rising
Portland Rising is a committee that hosts discussions, panels, film screenings and other educational events about the importance of unions, and to draw connections between seemingly different campaigns based on the idea that all of our struggles are intersectional and interrelated.
The next Portland Rising meeting will be 7:00-8:30pm on Wednesday, September 30.
We will have a presentation on corporate plans for the organization of work in the post-pandemic United States and discussion of their likely consequences for, and possible responses by, working people.
In preparation, we encourage (but not require) reading Martin Hart-Landsberg, "The pandemic, technology, and remote work: The corporate push for greater control over worker lives," Reports from the Economic Front, August 11, 2020.
To join the discussion, write portlandrisingprograms@gmail.com for the zoom login information.
Working: A Photo Series
Portland Rising is calling on working people from all walks of life and all workplaces to submit photos of yourself at work!
Everyone who works has a workplace and work "tools." Your own workplace is a familiar site, but often hidden to anyone but your coworkers or yourself. Portland Rising wants to turn what might be a solitary experience – what it's like at your workplace – into a collective one.
Click Here for more info and to submit your photo!
---
Health Care Committee
The JwJ Healthcare Committee works to promote healthcare as a human right at the local, state, and national level, to defend union health plans, and to fight for fair, equitable and comprehensive health care that covers everyone and is paid for with public funds.
The September committee meeting is scheduled for Tuesday, September 15 from 5:30-7pm by virtual meeting.
Click Here to send an email to the Health Care Committee chairperson to get on the committee's email list and for information on how to join the virtual meeting.
---
Faith Labor Committee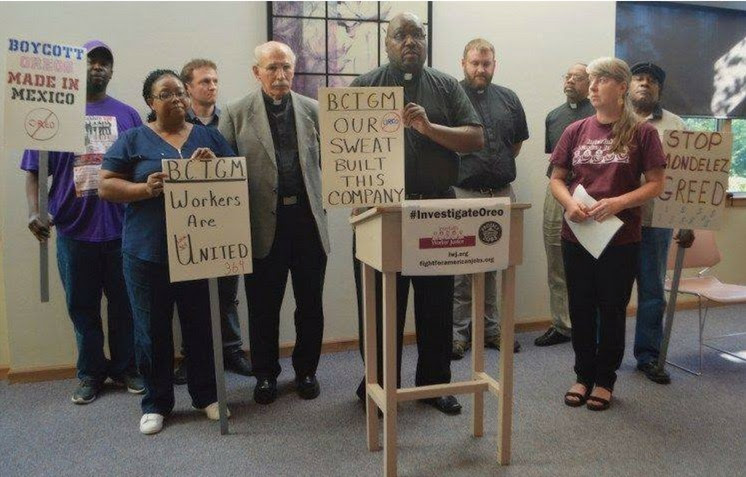 Our Faith Labor Committee's next meeting is Wednesday, September 23 from 12-2pm by virtual meeting.

Click Here to send an email to get on the Faith Labor Committee's email list and for information on how to join the virtual meeting.
The Faith Labor Committee is made up of labor and faith activists and leaders who come together to build sustained relationships between the labor community, and individuals and congregations in the faith community. Based on these relationships, the committee works to develop and implement outreach strategies to facilitate the faith community showing up in support of the struggles of working people in our city.
---
Global Justice Committee


Portland Jobs with Justice has long history of global justice and international solidarity work ranging from organizing caravans to the 1999 WTO summit in Seattle and supporting striking GM in workers in Columbia, to mobilizing war resistance and exposing the lies of companies like Nike about their treatment of workers.
Our next Global Justice Committee meeting is
Wednesday, September 23 from 5:30-7pm
Click Here to send an email to the Global Justice committee liaison to join the meeting!
---
Climate Jobs PDX
The Climate Jobs PDX project works at the intersections of the labor and climate justice movements, and has been integral to work on passing the Portland Clean Energy Fund, and to helping students organize the recent Climate Strike rally and march in Portland.
Our next meeting is Wednesday, Sept 16, at 5:30pm.
Click Here to send an email to the Climate Jobs chairperson to join the email list and for information to join the virtual meeting.
---