Defund Local Police & Reinvest in Black Futures!
The Portland African American Leadership Forum and Unite Oregon have created a short and practical vision for local demands to defund the Portland Police Bureau, with the ultimate goal of eliminating state sponsored policing of Black, brown, immigrants and refugees, and the poor of our communities.
We at Portland JwJ have been working with Unite Oregon and many organizations to use the upcoming police union contract negotiations as a means of creating more transparency and accountability around police use of force and bias-based policing.
Since then, in March COVID-19 and the resulting public health shut down has caused more than 140,000 additional people to become unemployed in the Portland Metro area.1 Women, Black, Indigenous, immigrants, and refugees are also more likely to hold essential jobs often for low-wages2 exposing themselves to infection over higher wage earners who are able to "work from home." In the last three months since local government acted to protect people's health, working class people still live under threat of losing their homes because they cannot pay their rent or mortgages, even with emergency protections in place. We also know that in Multnomah County Black, Indigenous, and other People of Color (BIPOC) represent 40 percent of COVID-19 cases, despite comprising only 30 percent of residents. Most residents who have died of COVID-19 lived with chronic health conditions – conditions that occur at far higher rates among Black residents.3 The pandemic has made it abundantly clear that poor and working people, especially BIPOC residents, have little security and safety. Then after Memorial Day weekend, cities around the world rose up in outrage and solidarity in response to the brutal murder of George Floyd at the hands of Minneapolis Police. Portland is among the cities actively resisting and has seen the same militarized tactics and weapons of war used by the Portland Police Bureau. We know this is nothing new. The Portland Police Bureau, is doing exactly what it was built to do, suppress and oppress dissent to maintain order and property for the ruling class.
We call on all Jobs With Justice membership to join the Portland African American Leadership Forum and Unite Oregon in uplifting the following demands:
Demand #1: Defund local police!
We demand an immediate reduction in police and sheriff's budgets by $100 million and a commitment to never voting for police budget increases again.
Demand #2: Reinvest in Black futures!
We are in the midst of a health, social, and economic crisis that is having its most devastating impacts on Black and Indigenous communities. We must resource the basic needs of Black and African immigrant/refugee community members, right now!
Demand #3: Protect our communities from violence!
Elected leaders must do everything in their power to compel police to stop their violence against our communities right now, while we work to abolish police entirely.
1Bureau of Labor Statistics (change from February – April 2020, 186,343 total unemployed in April 2020)
2Economic Policy Institute (May 2020)
3Multnomah County Public Health (May 2020)

Click Here for more information on essential workers wages, demographics, and unionization rates.
Click Here for more information on labor and policing.

---
JwJ's Labor Movies Library
We are excited to share with you our new Labor Movies Library! This page on our website has a list and descriptions of a number of labor movies that we have found available to watch for free online. Whether you are looking for something to do to pass the time during your self-quarantine, or are a labor activist looking to expand your knowledge of labor history, this is a great resource to have in your pocket and share!
---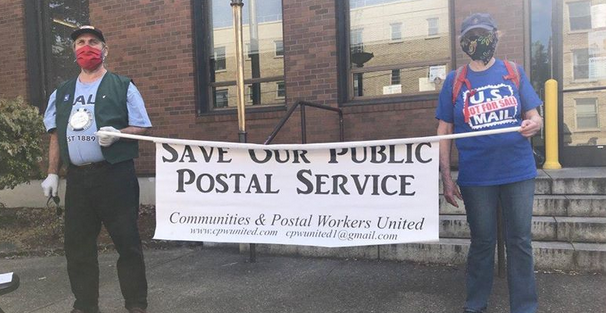 Community and Postal Workers, United


Rally and March Across the Hawthorne Bridge to BRIDGE the Gap!
Tell the Senate – $25 Billion needed to
Save Our Public Postal Service!

Speakers include:
Joe Cogan, president of local American Postal Workers Union
Dave Norton, president of the local National Association of Letter Carriers
Graham Trainor, president of Oregon AFL-CIO

Tuesday, June 23 at 11am
Meet for the rally at East Portland Post Office (1020 SE 7th Ave.)
March across the Hawthorne Bridge
End in a rally at Waterfront Post Office (101 SW Madison St.)
Socially distanced, wear masks!

To RSVP for the event on Facebook, Click Here!

Click Here to sign this Petition Now to Fully Fund the Postal Service!
---
Support J-1 Workers!
The COVID-19 pandemic has severely impacted workers in the hospitality industry. This includes foreign hospitality workers on the J-1 visa, whose work has been upended. Hundreds of Filipino J-1 workers have organized a petition and campaign to call on the U.S. and Philippine governments, visa sponsors, host companies, and recruitment agencies for protection, transparency, and assistance. J-1 workers are often exploited by recruiters and visa sponsors who profit off of large "program fees" under false pretense of internship or training programs. Many have either returned to the Philippines with no income or are awaiting an uncertain future in the U.S without adequate income. Support the workers' demands by signing this Petition Now!
Follow the Support J-1 Workers Campaign Page on Facebook!
---
Put Workers First in the Oregon State Budget!

¡Pongan Trabajadores Primero en el Presupuesto Estatal De Oregón!
No cuts to public services and education!
No rollbacks on union contracts!
All workers covered by bailouts, unemployment benefits, and stimulus packages with no exceptions!


¡Ningún recorte a servicios públicos o educación pública!
¡Ninguna retroacción en contratos con sindicatos!
¡Todxs trabajadores cubiertos por los auxilios financieros, beneficios de desempleo, y paquetes de estímulos!
---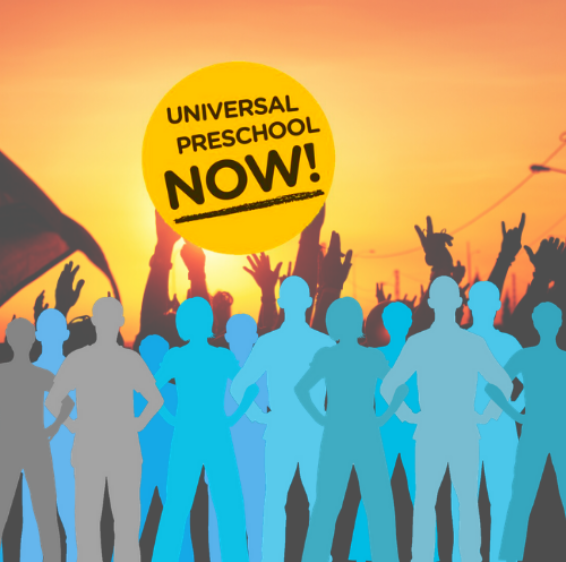 The Signature Drive is Live for Universal Preschool — NOW!

Portland Jobs with Justice is proud to announce the launch of the signature drive for Universal Preschool, the campaign to ensure universal, tuition-free preschool in Multnomah County– and we can't do it without you!

"Universal Preschool is part of our vision for equality and dignity for all in our community. The program centers workers' rights and workers' voices with protections for child care workers that are organizing. This measure would also dramatically improve pay and workplace standards in a critical industry that employs primarily women and people of color by taxing the wealthiest in our community," Executive Director of JwJ and Chief Petitioner, Will Layng.

To support free preschool for every child in Multnomah County, with a fair wage for every preschool worker, follow these steps:

Download an e-sheet from https://upnow2020.org/sign

Print the e-sheet on regular white office paper

Sign the e-sheet (in two places!)

Return the e-sheet to: UP NOW!, PO Box 42067, Portland OR 97242 by June 29th
Can you safely collect signatures from those you are already in contact with? Follow this link for a circulator sheet and all the instructions you need: upnow2020.org/gather
---
Tell Walmart: Workers Deserve a Seat at the Table!

Retail and grocery workers are taking big risks right now to serve our communities. But Walmart is failing its 1.5 million workers. As the country faces shortages of protective gear, workers are going to work every day armed with nothing more than a vest, mask, and some plexiglass at the registers.
Thousands of Walmart workers have contracted COVID-19 and at least 21 have died.
Meanwhile, Walmart is making record profits while continuing to avoid responsibility and pay poverty wages.
Add your name to tell Walmart: give all workers hazard pay and set up a coronavirus task force that gives hourly employees a voice and seat on the corporate board.
---
JwJ Committee Meetings:
---
Steering Committee
The Portland Jobs with Justice Steering Committee meets on the first Monday of each month.
This meeting is open to the public and our membership. At this meeting we discuss and vote on supporting, endorsing, and organizing events that fit into the mission of Jobs with Justice. It is also a great way to make announcements to our membership and meet those involved with the important work of labor-community organizing.
Our next Steering Committee meeting is
Monday July 6 from 5:30-7pm by teleconference.
Click Here to send an email to the committee liaison for information on how to join by teleconference.
If your organization would like to make an announcement or would like JwJ to vote to endorse or otherwise support an event or campaign at our Steering Committee meeting, all requests must be submitted by 12:30pm on Friday, July 3rd. Priority is given to requests by organizations that are members of the Portland Jobs with Justice coalition.
Click Here to fill out the Steering Committee agenda item request form. Creative digital, call-in, text, and sign-on campaigns are welcome!
---
Portland Rising
Portland Rising is a committee that hosts discussions, panels, film screenings and other educational events about the importance of unions, and to draw connections between seemingly different campaigns based on the idea that all of our struggles are intersectional and interrelated.
The committee's June meeting is the Film Screening Below! Click Here to send an email to the Portland Rising committee chairperson to get on the committee's email list!
Join Portland Rising for a Night in at the Movies!
We're going to watch "With Babies and Banners" online and then discuss lessons to be learned from past struggles as well as challenges still facing women in the labor movement today on

Friday, June 26, 7–8:30 pm.

To join us for some serious movie-night fun request a movie night zoom link by emailing: portlandrisingprograms@gmail.com

Working: A Photo Series
Portland Rising is calling on working people from all walks of life and all workplaces to submit photos of yourself at work!
Everyone who works has a workplace and work "tools." Your own workplace is a familiar site, but often hidden to anyone but your coworkers or yourself. Portland Rising wants to turn what might be a solitary experience – what it's like at your workplace – into a collective one.
Click Here for more info and to submit your photo!
---
Health Care Committee
The JwJ Healthcare Committee works to promote healthcare as a human right at the local, state, and national level, to defend union health plans, and to fight for fair, equitable and comprehensive health care that covers everyone and is paid for with public funds.
The June committee meeting is scheduled for Tuesday June 16 from 5:30-7pm by virtual meeting.
Click Here to send an email to the Health Care Committee chairperson to get on the committee's email list and for information on how to join the virtual meeting.
---
Faith Labor Committee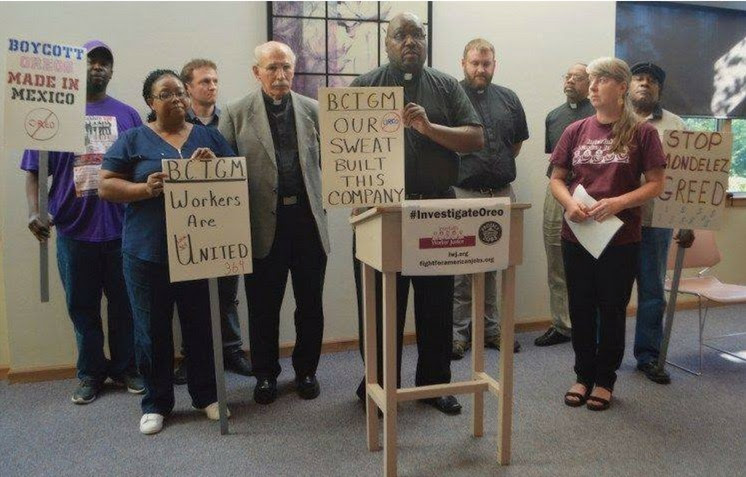 Our Faith Labor Committee's next meeting is Wednesday, June 24 from 12-2pm by virtual meeting.

Click Here to send an email to get on the Faith Labor Committee's email list and for information on how to join the virtual meeting.
The Faith Labor Committee is made up of labor and faith activists and leaders who come together to build sustained relationships between the labor community, and individuals and congregations in the faith community. Based on these relationships, the committee works to develop and implement outreach strategies to facilitate the faith community showing up in support of the struggles of working people in our city.
---
Global Justice Committee


Portland Jobs with Justice has long history of global justice and international solidarity work ranging from organizing caravans to the 1999 WTO summit in Seattle and supporting striking GM in workers in Columbia, to mobilizing war resistance and exposing the lies of companies like Nike about their treatment of workers.
Our next Global Justice Committee meeting is
Wednesday, June 24 from 5:30-7:00pm by virtual meeting.
Click Here to send an email to the Global Justice committee liaison for information on how to join the virtual meeting.
---
Climate Jobs PDX
The Climate Jobs PDX project works at the intersections of the labor and climate justice movements, and has been integral to work on passing the Portland Clean Energy Fund, and to helping students organize the recent Climate Strike rally and march in Portland.
Our next meeting is Wednesday, June 17, from 4:30-6:30pm.
Click Here to send an email to the Climate Jobs chairperson to join the email list and for information to join the virtual meeting.