Global Justice
Welcome to the Global Justice Committee page!
About us: Portland Jobs with Justice has a long history of global justice and international solidarity work ranging from organizing caravans to the 1999 World Trade Organization protests in Seattle and supporting striking GM workers in Colombia, to exposing the lies of multinational corporations like Nike for their poor treatment of workers. Currently, the committee is actively supporting campaigns to uplift the welfare and working conditions of global seafarers, and mobilizing in support of the "TRIPS" Waiver to unblock global access to vaccines. We also look forward to participating in Portland Central America Solidarity Committee (PCASC) 42nd Anniversary! 
JOIN OUR COMMITTEE! We meet on the 4th Wednesday of the Month. To join, email Committee liaison Sarah@jwjpdx.org
Protest EU Opposition to COVID-19 "TRIPS" Waiver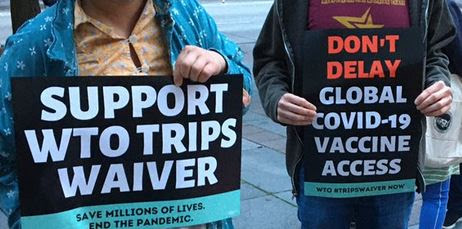 A waiver of the WTO's TRIPS rules, or Trade-Related Aspects of Intellectual Property, would allow more vaccines and treatments to be produced worldwide. The European Union, pushed by German Chancellor Angela Merkel, is blocking a plan to temporarily suspend intellectual property rules at the WTO that are hindering the production of COVID-19 vaccine supplies worldwide.


During the week of July 15, Chancellor Merkel will be in the U.S. to meet with President Biden.
Join JwJ, masked, outside the Honorary Consul of Germany to demand "TRIPS Waiver Now!" to boost on social media. We will have signs, or make your own, with themes such as:
#TRIPS
Waiver, Human Lives Over Pharma Profit, Don't Delay Global COVID-19 Vaccine Access.


Wednesday, July 14
at
6pm

Honorary Consul of Germany
(which is located within the German International School)
3900 SW Murray Blvd, Beaverton, OR 97005)
Portland Central America Solidarity Committee (PCASC) Anniversary!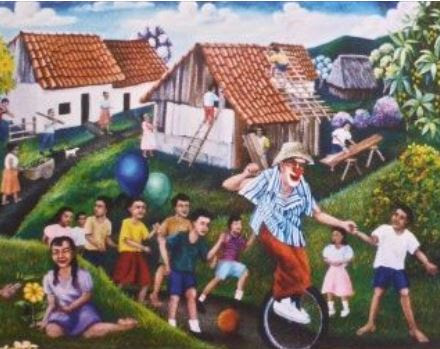 Share your own vision and work for solidarity with us all throughout the Americas.
SAVE THE DATE: July 19th, PCASC's 42nd Anniversary!
¡Yes! Our anniversary coincides with the Nicaraguan Revolution, ¡And that's great! That means solidarity in the whole extent of the word.
Check out PCASC's Newsletter, Solidaridad en el Siglo XXI
---
To contact the JwJ Global Justice Committee, please fill out and submit this short form: